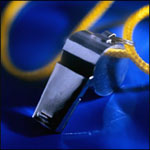 Do You Want To Become a Sports Official?
To become a sports official you contact and join the local officials chapter sanctioned by TASO for the sport(s) in which you are interested and serves the geographic area in which you wish to work. Use the chapter directory pages on the left to contact the chapter that serves the area in the sport you wish to officiate.

Download the application form, fill it out and take it to your local chapter. If you have trouble finding contact information for a chapter in your area or simply want additional information you can contact the TASO State Office at 1-866-283-TASO (8276) or email mschultz@taso.org.